Which Funny Dating Profile Do Women Prefer? March 2020 Spotlight
A funny dating profile can capture a girl's attention. As one of my friends said, "I go through three steps when determining whether to swipe left or right."
1) Primary photo: Is he somewhat decent looking?
2) Dating profile summary: Does he have at least one cool interest or hobby?
3) Did he make me laugh?
Sense of humor is important, so you stand out with a funny profile description. But don't let your witty dating profile turn a woman off! I helped one of my guy friends update his Bumble dating profile, and I'm glad I did. He was about to update his profile description to be something that would turn most women off!
Funny Dating Profile Options for a Guy
My friend was considering one of these three dating profile summaries:
1) Avoid COVID and chill
2) I have groceries and can cook
3) I'm fully stocked on beer and wine
Which dating profile summary did women prefer? See below.
Which of 3 Funny Dating Profile Summaries Do Most Women Prefer?
Which dating summary do 5 out of 6 women prefer?
The winner is option #2: "I have groceries and can cook" was the most popular among me and my girlfriends. Here's why.
Option 1: Avoid COVID and chill
Guys: Never, ever use the word "chill" if you want to date a girl. Asking a girl to "chill" is not a date. We interpret chilling as, "Come over to my place. We'll sit on the couch, mess around, and watch TV." If that's what you are looking for, cool – go for it. But a quality, classy woman will get completely turned off if you suggest "chilling."
So guys – this is an example of a funny profile to NOT use. As one of my friends said, "This sounds like a botty call."
Option 2: I have groceries and can cook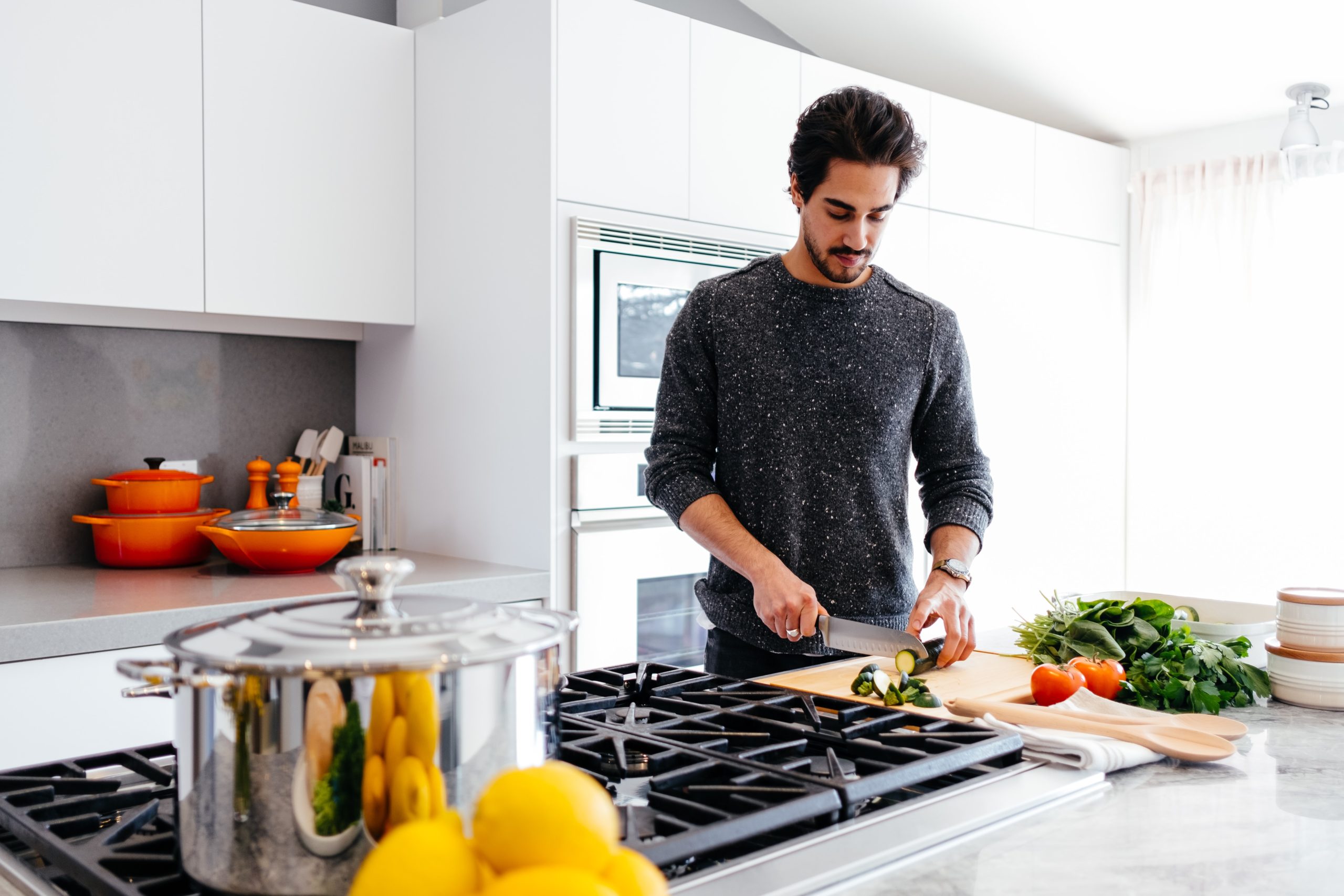 This dating profile summary may not make a girl laugh out loud, but it will make her smile and swipe right on you! You wouldn't believe how many men used to ask me, "Do you like to cook?" when I went on dates in Florida. Guys: Not all women like to cook! And for some of us, it's a huge turn-off when a guy asks us if we like to cook. It makes us think that you are seeking a stay-at-home wife that will cook, clean, and cater to your every need. Who wouldn't want that?!
But if you say you can cook, you stand out. A guy who can cook is seen as responsible, manly, tasteful, and refined. Women want to be taken care of. If you can cook, you will wow a woman and become very desirable.
Date tip: I had a man cook steak from Whole Foods at his place for a third date. It was so unbelievably romantic and sexy! You don't even need to worry about the vegetables or dessert. Just pick up the pre-cooked vegetables at Whole Foods, and buy a pint of ice-cream for dessert. Women will love it!
Saying, "I have groceries" will also win women other. If you have more than ketchup and beer in your fridge, we will think, "Wow! He's a grown up and will make a good husband. I want him!"
Need more convincing as to why this funny dating profile summary wins? Here's what my girlfriends said, word for word:
Jen: "I don't cook, and a guy that can cook is amazing."
April: (Face with Tears of Joy Emoji) "Well, I like this one the most because I love food" (face savoring delicious food emoji)
Pooja: "It's important to be alive (and eat!) Plus, I don't like how his first one mentioned the pandemic"
Danielle: "It shows he is responsible and can take care of someone."
Option #3: I'm fully stocked on beer and wine.
Only one of my girlfriends liked this Bumble profile the most. Her feedback was, "Alcohol makes any date good, lol."
Another girlfriend said, "I assume most guys are fully stocked on alcohol, so that's not surprising."
Want Help with Your Online Dating Bio?
Want help with your online dating bio? Follow me on Instagram or like my page on Facebook and send me a message. I'll help you out!
Check out my YouTube channel with more Dating Snippets and dating advice for men.
Enjoy, and good luck dating!
Christina Marie from Dating Snippets