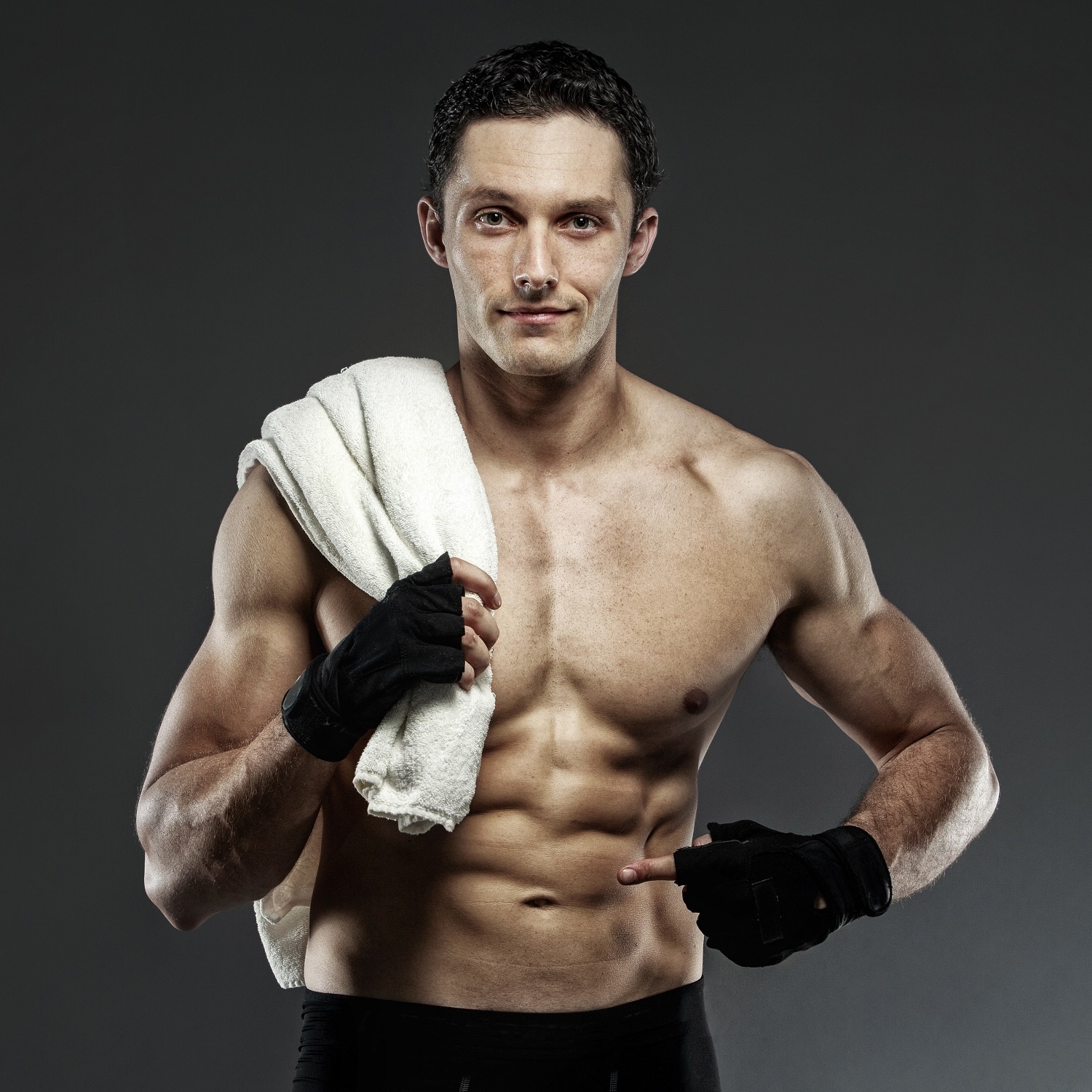 Women are fast at swiping on the online dating apps. Like – super fast. Less than one second per man. Mostly based on a man's profile picture. If a guy passes the profile picture test, he probably gets 4-6 seconds. During this critical time, a woman will skim his profile and decide whether to start an online conversation. So guys: don't let one little mistake prevent you from meeting your dream woman. Don't make these six online dating profile mistakes.
6 Online Dating Profile Mistakes that Most Men Make
1. Bad Profile Picture
You need one good profile picture. Look through your Instagram account, Facebook pictures, and mobile phone and find three good photos of yourself. Then, ask a female friend for her opinion. Too embarrassed to call a friend? Connect with me on Instagram or  Facebook messenger and send me a message with your top three photos. I'll help you out.
If you don't have any good photos, have a sister, mom, or friend take a photo of you. It's worth it.
Qualities of a good online dating profile picture
Shows your full body or at least from the waist up
Face is looking away from the camera and you are smiling slightly
You are well-dressed (collared shirt and dark pants) OR in casual clothes doing an activity outside (think hiking, rock climbing)
Fun fact: Men like women's profile pictures where the woman is looking directly at the camera and smiling. Women like men's profile pictures where the man is looking away from the camera and slightly smiling.
Online Dating Profile Picture Mistakes
Don't be one of these guys! Here are online dating profile pic mistakes that many men make:
Picture of you with a guy friend, and your guy friend is more attractive than you!
Picture of you with guy friends who are all taller than you.
Picture of you with anyone actually…your lead profile pic only be a photo of you.
Photos of you that are more 2 years old. (You may get the date with us, but you won't get a 2nd You'll end up wasting your time and money on a first date.
Recent photos if you've lost or gained weight. If you've gained 30 pounds then you've gained 30 pounds. Put up recent photos.
Any and all selfies.
Any and all pictures taken in your cheap looking white bathroom. In fact, any and all photos taken in the bathroom. How disgusting!
Any shirtless photos. You can have a shirtless photo if you have the body, but don't make it your lead picture (unless you are looking for sex only and no relationship).
Any photos taken where the camera is below your face. It's an unflattering photo and no one wants to look up and see your nose hairs.
You standing next to or sitting on a fancy car. It comes across as so douchey! Plus, how do we know you didn't find someone else's car in a mall parking lot and snag a photo?
Funny Bumble swiping story: I saw one of my female friends, Maria from MBA school, on a man's dating profile. It was her from her wedding as his main profile picture! The guy had failed to crop the photo properly. He was the best man at her wedding, and his main profile pic showed ¾ of his body and most of Maria from the wedding. How embarrassing!
Want to learn more? Check out my upcoming article on the best profile pics I've seen on dating apps like Hinge and Bumble. I'll share photos of men, and why they make good pics!
2. Picture of You With A Girl (a Rookie Dating Profile Mistake!)
It doesn't matter if she's your sister, your cousin, or your best friend. Do not have a picture of you and another girl on your dating profile. This is a big online dating profile mistake! The only photos allowed with a woman are of you and your grandmother. You heard me right. Only your grandmother is allowed. (Your mom may be okay, depending on how old she looks.)
And guys: Cropping out a picture of you and an ex-girlfriend doesn't help. We can tell that you cropped her out of the picture. Plus, that photo is probably two years old anyway – right? Don't use it! Use recent photos.
Additional online dating tip: Clean up your Facebook. We may stalk you on Facebook, so delete pictures of you and your ex. This includes old profile pictures.
3. Photo of You With Your Niece or Nephew (Profile Mistake!)
Girls love a guy that comes across as dad material. It's super-hot. But when a woman is swiping quickly, she may see you with a kid and assume it is yours. Most of you guys are good about saying, "picture is me and my niece" in their online profile summary, but not all women will see that. Better to play it safe and not risk a girl swiping left because she thought the photo was your kid. So remove the photo.
Have kids? If you have kids, it's a-okay to have a picture of you and the kids in your pictures. BUT, I'd recommend against having a picture of you with your kid as your main profile picture. Women want to date you, at least for the first few months, not you and your kid. Your objective is to sell yourself to a woman. Once she falls for you she'll love your kids (hopefully!), but don't start off with the kid(s) in her mind.
4. Dating Profile Mistake: Not Completing It!
Bumble and Hinge ask for stats like your age, height, religion, education, and ethnicity. Fill out each and every question on the dating profile. Women (like men) can select one or two filters on the dating apps. You won't show up in a woman's match que if she selects "must have college education or higher" as a requirement and you haven't offered up that information. So go ahead and complete all of the information in the bio.
Dating Tip for Men: Don't lie about your height! I know it's unfair that many women judge men by their height. If you are short, own up to it and be honest. Sell yourself by having a really good profile picture and a solid joke in your dating profile. You don't like to be catch fished, right? So don't lie. Be confident and own up to your height. Confidence is sexy to women.
5. Vague Dating Profile = Boring and Generic
You have limited characters to describe yourself in an online dating profile, so don't use up your word count with filler. Avoid generic phrases and vague descriptions.
Here are real-life, vague profile descriptions, and how they come across to women.
"Seeking honest woman." – Well yeah, I would hope so. We want someone honest too!
"Seeking a real relationship." – Not sure what you mean by "real." You already have in your preferences that you are seeking a "relationship," so this adds no value.
"I'm a hard-working guy." – I would hope this is a given.
"I have a house and a car." – Yeah, I do too. This is not a big accomplishment and does not impress me.
"I am career driven." – What does this mean? I would hope you have a job. I don't want to date you if your job is your life.
"I am overly competitive at everything." – OMG. Every guy chooses this Bumble prompt, and you all say you are competitive at everything.
"I love sports." – So does every other guy. It's like a girl saying, "I love shopping."
6. Negative Energy (a Dating Profile Mistake for Men)
Don't put anything negative in your profile. It's a huge turn off. Don't say things like, "I'm not into fat women," or "My dog is better than you." Ouch. If you not into fat women, you don't need to say that. Heavier women will get the point if your profile pictures show you being active and show off your fit body. If you think that your dog is better than people…well, then honestly I don't know who would want to date you!
Want more online dating tips?
Subscribe to my newsletter to be notified when new posts are added to the Dating Snippets website. Also, feel free to send me a dating question on Facebook messenger or Instagram. I'd love to turn your dating question into a YouTube video or a new dating post!
Best of luck getting more matches on the dating apps!
Warm wishes from Christina Marie with Dating Snippets