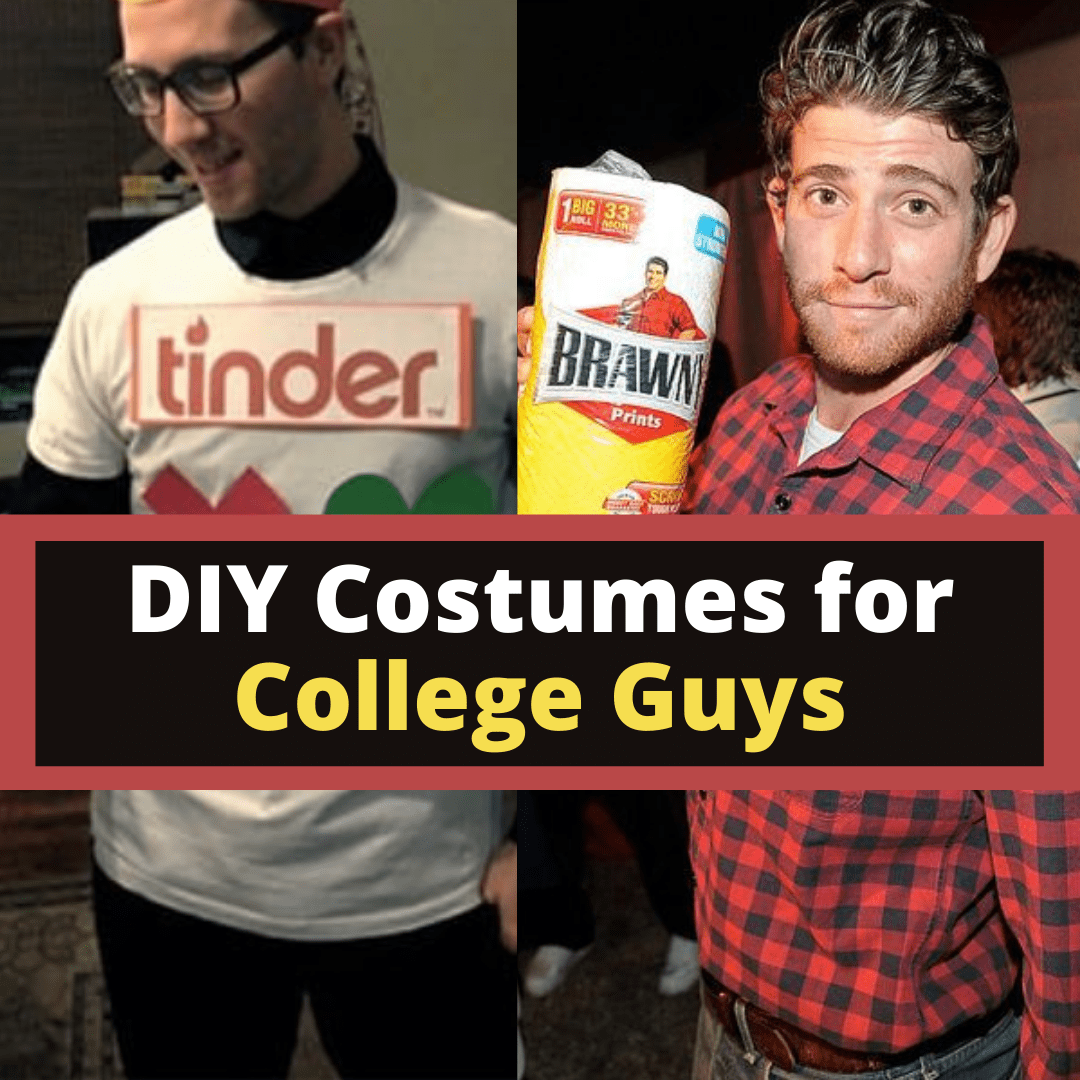 Searching for a quick DIY costume idea? Check out these quick DIY costumes for guys.
DIY Costumes for College Guys
These DIY costumes for college guys are quick, easy, and cheap. Who doesn't love a funny last-minute Halloween costume?
DIY Costumes for College Guys and Quick DIY Costumes for Guys
Check out these 5 super easy DIY costumes for guys.
1. Brawny Man – Easy DIY Costume for Fit Guys in College
All you need for a DIY costume for Brawny man is a red and black plaid shirt and a roll of Brawny paper towels.
Wear dark jeans and add a brown leather belt and construction boots to complete the outfit.
IMAGE
2. Sugar Daddy – Funny and Easy DIY for College Guys
Dress up as a Sugar Daddy for a hilarious and easy DIY costume for guys. All you need for this last-minute costume idea is Domino sugar, a baby backpack, and a baby bottle. You'll score bonus points for having a funny Halloween costume.
3. Construction Worker – Halloween Costume Idea for Big College Guys or Athletic and Fit Guys
You can dress up as a construction worker whether you are a big college guy or a fit and athletic guy.
All you need is a yellow hard hat and jeans. Add a bright orange vest and construction boots to complete this easy DIY costume idea for college guys.
4. Twister Board – Funny Last-Minute DIY Costume for College Guy
All you need to dress up as a Twister board is a white t-shirt and construction paper or felt.
Plus, girls love an interactive game! Ask girls to spin the board and give away free candy if they land on green.
5. Tinder – Funny DIY Costume Idea for Guys in College
Dress up as Tinder or Bumble as an easy DIY costume. This is perfect for guys in college!
All you need for this DIY costume for college guys is a white t-shirt and some construction paper and tape or felt and safety pins.
Want Dating Advice to Get a Girl in College?
Want tips on how to get more swipes on dating apps like Hinge or Bumble, and how to make women fall for you?
Check out these articles by Dating Snippets.
How to Get a Girlfriend in College
The Best First Date Questions to Ask a Girl
Cheap and Free COVID-Approved Date Night Ideas
Simple Online Dating Profile Template
5 Easy Ways to Keep a Girl Interested Via Text
YouTube videos with Dating Advice
Connect with Dating Snippets
Leave a comment below too!
Please subscribe to the Dating Snippets YouTube Channel!
Subscribe to Dating Snippets on YouTube
Check out these pages from Dating Snippets for dating tips, COVID date ideas, dating advice, and first date tips!
Follow the Dating Snippets Facebook page to get notified of new posts.
More Pages by Dating Snippets
Lots of Love!
Christina from Dating Snippets (a girl who loves sharing all her dating advice, dating experiences, date night ideas, and daytime date ideas for people living in Atlanta!)
PS – Check out this article for more free and cheap COVID friendly date night ideas and COVID date ideas outside.
(This post may include affiliate links. View the Dating Snippets affiliate disclosure here).