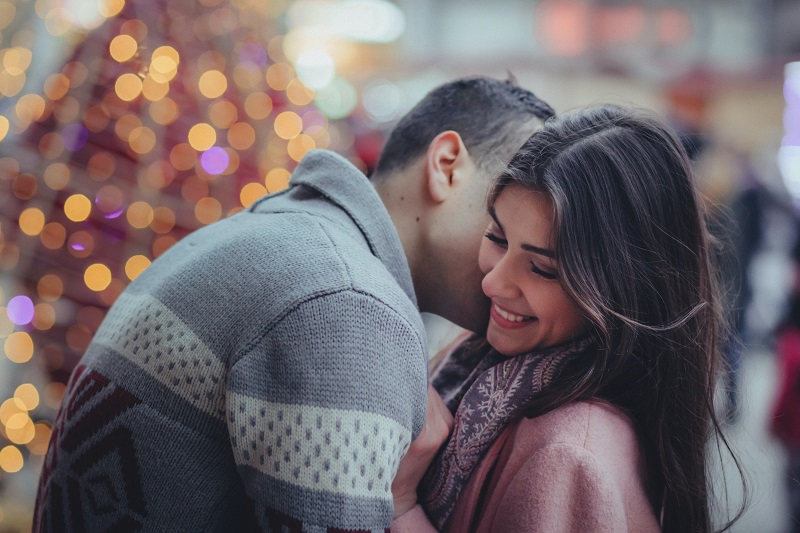 Get 10 tips on how to have a good first date with a girl.
How to Have a Good First Date with a Girl
Having a great first date is easier than you may think! You just need a few simple first date tips and tricks up your sleeve.
Follow these 10 simple first date tips for men. This dating advice is great for teenage guys and shy guys too!
Topics in this Dating Snippets article include:
- First date tips for men
- First date tips and tricks
- Questions to ask on a first date
- What to do on a first date
- How to have a good date with a girl
- How to get more second dates
- How to get a girlfriend
How to Have a Good First Date – Dating Snippets YouTube Video
Would you rather watch a video than read an article? Check out this video by Dating Snippets with first date tips on YouTube!
And please subscribe to the Dating Snippets YouTube channel!
10 First Date Tips for Guys for a GREAT First Date
Here are 10 tips for a great first date. Follow these tips to get more second dates and to eventually get a girlfriend!
1. Choose a Great First Date Idea
Choose a date that a girl will like!
Great first date ideas include: brunch, drinks, an activity (like bowling), or coffee and a walk.
Many girls prefer drinks over dinner, but dinner is an option too.
If you aren't sure – ask a girl, "Would you want to get dinner or drinks?" and then let her pick!
2. Choose a Date Close to the Girl
Girls (in general) HATE driving. So when choosing a first date spot, ask a woman what part of town she lives in and suggest a date close to where she lives.
3. Dress Nicely
Wear a nice polo or a collared shirt and dark jeans or slacks for a first date. Women tend to dress up for a first date and like guys who dress up themselves.
Not sure what to wear? Here's a nice, collared shirt and a dark pair of jeans on Amazon.
Long Sleeve Collared Shirt on Amazon
Short Sleeve Collared Shirt on Amazon
And guys: Please don't roll up the ankles around the jeans. That's a new, hipster trend that is NOT attractive.
4. Show Up on Time
Show up on time. Or actually – show up 5-10 minutes early. You can always play on your phone or read a book on your phone until she arrives.
5. Ask About Her
Ask a girl about herself! Show interest. Good questions for a first date include, "How was your day? What are your favorite travel spots? What do you do for fun"?
Want more great first date questions? Check out this post!
You may also want to check out this list with the BEST and WORST questions to ask on a first date.
6. Show Interest and Energy
After a girl tells you something about herself, show interest! Ask follow up questions.
For example, if she says, "I want to travel to Spain." You could ask, "What do you love about Spain compared to other countries in Europe?
Also, make sure to bring some energy to the date!
7. Share Something Fun About Yourself
Share a unique and fun fact about yourself. You want to show that you are a well-balanced person with more to your life than just work.
It could be that you are learning how to play the guitar, that you like playing kickball on the weekends, or that you are training for a half Marathon.
8. Be a Gentleman
Just in case you didn't know – remember simple manners!
Open the door for the woman, offer to walk her to her door/car at the end of the date, let her order her food first at a restaurant, and pull out her chair when dining at a fine restaurant.
9. Remember Physical Touch
Some women won't feel a connection or spark unless they have been touched. (Learn more about the five love languages here!).
Learn About the Five Love Languages
So find an excuse to touch a woman during the date. Make sure to give her a hug when you greet here, and find an excuse to touch her arm or leg during the date.
10. End the Date on a High Note
You want the date to end well, so keep it between 1.5 and 4 hours. 2 hours is a good amount of time. You want JUST enough time to get to know the person, build a connection, and establish an idea for a second date.
When the date is ending, make sure to pick up the tab and offer to walk the woman to her door/car/Uber.
More First Date Tips
Here are a few more first date tips to set you up for success!
Shower before the date. If you get sweaty throughout the day, make sure to shower before the date. It will also make you feel more refreshed! A good shower gel (that women like!) is Old Spice. Yes…you may not believe it, but that shower gel has a smell that women love.
Offer to pick the woman up for the date. She'll likely decline (especially for a first date!), but it is a nice offer.
Don't wear too much cologne. If you are searching for a good men's cologne, check out Acqua Di Gio. One of my guy friends wears it and he always smells good.
First Date Tips No-Nos – Things to Avoid!
Here are a few common mistakes for a first date. Avoid these mistakes!
Showing up late. It makes a bad first impression.
Not picking up the tab. It is a date after all!
Wearing jean jackets or poor fitting jeans. If you want input on what to wear, email [email protected] and we'll help you out!
Not tipping well. Some women will notice how much you tip the waiter.
Showing up drunk or high. (Thankfully very FEW guys do this.)
Talking about an ex or politics. These topics are not appropriate for a first date.
About Dating Snippets
Dating Snippets is dating and relationship blog with first date tips, online dating app advice, dating advice for men, and relationship advice.
Need Advice for a First Date?
Need help with your online dating app profile?
Have questions about what to do on a first date?
Email Dating Snippets at [email protected]
Books with Great Dating Advice
Want more relationship advice?
Check out Why Men Don't Listen and Women Can't Read Maps. This book offers great insight into how women think!
The Seven Principles for Making Marriage Work is also a favorite of mine. And it's not just for married couples! This book has GREAT advice for relationships and communication.
Connect with Dating Snippets
Please connect with Dating Snippets! Leave a comment below too!
Please subscribe to the Dating Snippets YouTube Channel!
Subscribe to Dating Snippets on YouTube
Follow the Dating Snippets Facebook page to get notified of new posts.
Dating Article and Advice on Pinterest
Dating Quotes on Instagram
PS – Check out this article for more free and cheap COVID friendly date night ideas and COVID date ideas outside.
(This post may include affiliate links. View the Dating Snippets affiliate disclosure here).